Many women struggle with this kind of problem. Dehydrated, damaged and split hair ends look bad. Luckily, there are lots of tried and tested ways to make your hairdo beautiful again. Read about the most effective ones.
Hot oil treatment.
It works great for all hair types. The effects will be stunning especially after trimming the ends. Hot oil nourishes, locks in water, softens and regenerates. It works like hot scissors that immediately 'close' hair ends, preventing splitting. You can do hot oil treatment in the evening, several times a week. Test avocado oil or sweet almond oil.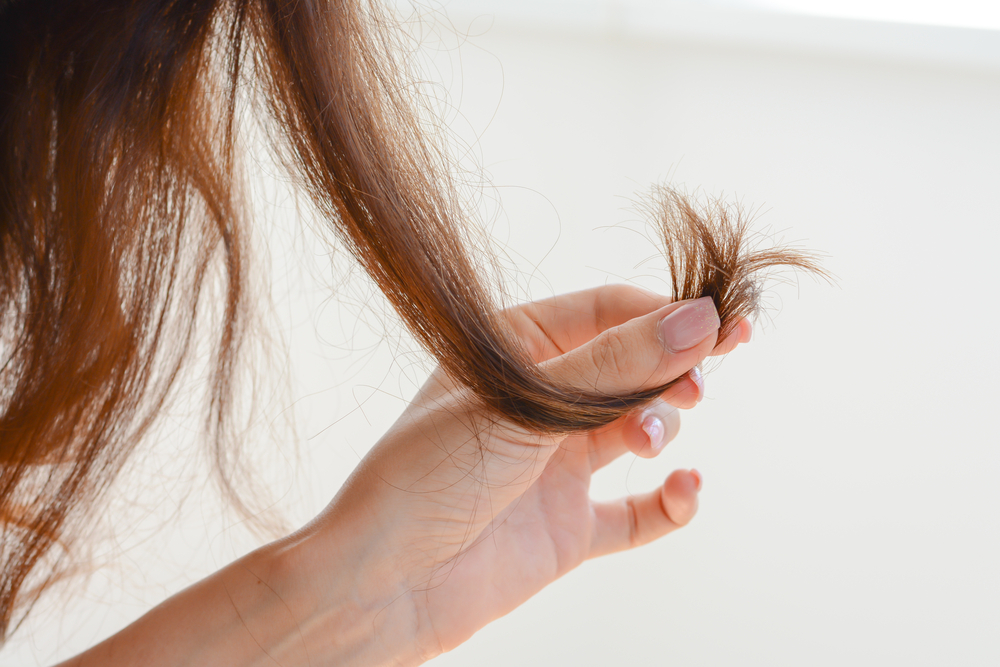 Wash hair ends with a mild shampoo…
… or give up washing them. If you use SLS shampoo for washing the scalp, the foam that trickles down is enough for hair ends. You don't have to or even mustn't harshly scrub your hair. Strongly purifying products can dehydrate and damage hair tips. Kids products and cosmetics with moisturising ingredients are said to work best in hair end care.
Use nourishing and moisturising masks
If you don't know how to choose a mask in a drugstore, do it yourself at home. Avocado, honey and yoghurt are the best for moisturising, repairing and nourishing. Smash the fruit and mix with a teaspoon of honey or tablespoon of yoghurt. Mix the ingredients well and apply to hair ends. Remember not to apply it to the entire length of hair and scalp. The thick formula may weigh strands down and make scalp oily.
Use silicone serum
The cosmetic moisturises, rebuilds and protects from UV radiation, high temperature and damaging external factors. Apply the serum after washing and blow-drying. Be careful during the application. Do not pull or squish your hair. Remember that you need more product to keep your hair ends protected and properly cared for. Apart from the serum, try out the above-mentioned methods.