Dream of perfectly smooth and moisturized skin, while yours is rough and dry? Do you often struggle with your skin feeling tight? This is a sign your skin lacks hydration. It's time to act! How about the perfectly moisturizing and strongly nourishing Ghasel Honey Body Cream? Find out what makes it unique!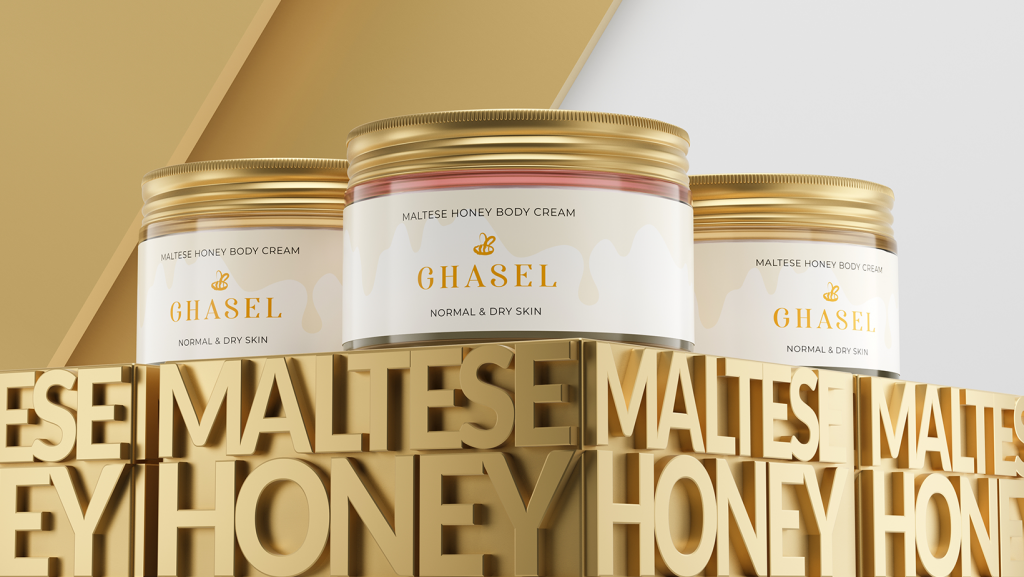 GHASEL: Perfect formula and optimal hydration
What would you say to continuously perfectly pampered, smooth and pleasant to the touch skin? It's possible and you don't have to wait long for the results! The unique and rich body cream with Maltese honey is a perfectly formulated beauty product that conditions even severely dry skin and moisturizes it in the best possible way!
Wyświetl ten post na Instagramie
GHASEL body cream – 8 valuable care ingredients
Gahsel body cream owes its sensational results to the perfect balance of natural ingredients, making it worldwide famous! Discover the 8 substances your body will love:
1. Maltese honey
Helps intensely moisturize and nourish the skin and is particularly recommended for dry skin. A high concentration of thyme pollen makes Maltese honey unique. This provides its soothing and regenerative properties. Maltese honey is one of the oldest varieties of honey in the world. It's pure, floral and has centuries of tradition, making it perfect for skin care. It leaves the skin feeling smooth and soft. Maltese honey maintains a healthy-looking skin tone, effectively reduces blemishes, soothes redness and brightens the skin.

2 Vitamin B12
One of the best skin conditioning ingredients, it strongly smooths and slows down skin aging.

3. Vitamin E
Stimulates collagen production and improves the appearance and suppleness of the skin. It is a powerful antioxidant.

4. Avocado oil
A superfood for your skin! This emollient, rich in vitamins and beneficial fatty acids, perfectly smooths and protects the skin from dryness.

5. Shea butter
This valuable emollient supports the hydrolipid skin barrier. It prevents TEWL (water loss), smooths the skin, reduces fine lines, combats dryness and leaves the skin pleasant to the touch.

6. Calendula extract
Regenerates the skin, promotes skin renewal, increases blood flow, promotes skin detox and maintains skin hydration.

7. Marshmallow extract
Marshmallow is often used in cosmetics for dry and sensitive skin, prone to irritation and wrinkles. It has strong moisturizing and softening properties.

8. Horse chestnut extract
Invaluable in skin care, often used in anti-cellulite cosmetics and creams to combat leg swelling or varicose veins. It stimulates blood circulation and helps get rid of toxins. It is a precious source of saponins, flavonoids, vitamins and mineral salts. The extract promotes skin cell renewal and has strong anti-inflammatory properties.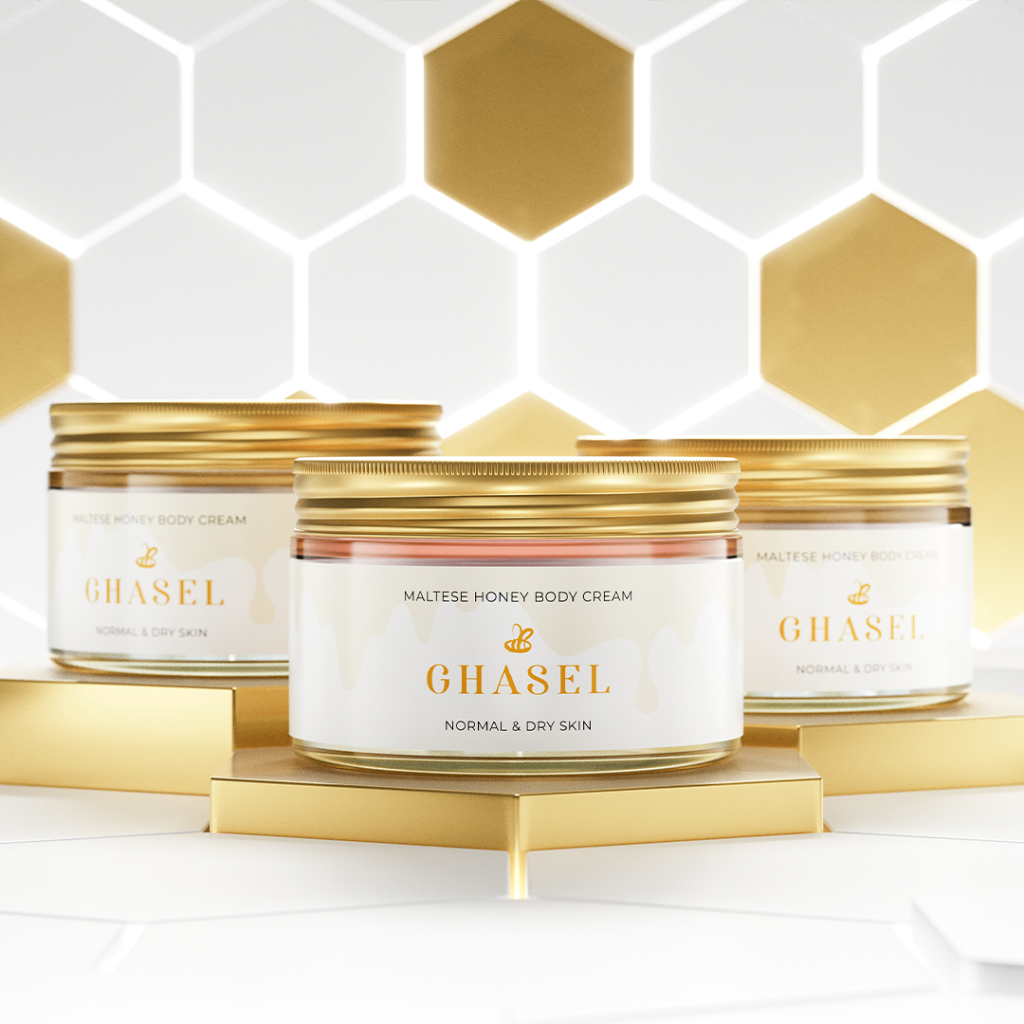 GHASEL Maltese Honey Body Cream – benefits:
FREE OF PRESERVATIVES, PARABENS, GMO AND SILICONES.
CONTINUOUS 24-HOUR HYDRATION
SOFT, SMOOTH AND FIRM SKIN
NO MORE ROUGH HEELS, KNEES OR ELBOWS
VELVETY TEXTURE AND BEAUTIFUL FRAGRANCE
EFFICIENT – LARGE SIZE
EASY TO ORDER, VIA www.ghasel.mt