Thick, expressive and a little bit messy, shaped upwards and delicate? How can you describe your eyebrows? No matter of their present looks, you can make them become ideal. All you have to do is take care of them the right way by styling the eyebrows and dyeing them. Learn how to do this.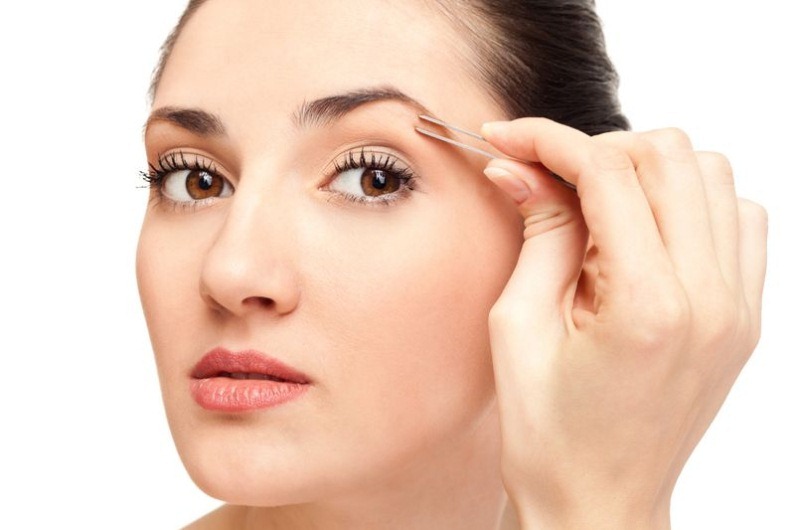 Firstly – The Shape of Eyebrows
If you have shaped the eyebrows too angularly, and if your new eyebrows are too narrow and almost invisible, follow a few cosmetic tricks. Thanks to them, you will gift the eyes with a beautiful frame. What are we talking about? This cosmetic treatment is called Eyebrow Reconstruction and is destined for women who are constantly in rush. This procedure can be performed in two ways. The first one is called Building and depends on attaching false eyebrows to the natural ones. As a consequence, eyebrow arch becomes thicker, denser and more defined. The second one is called Sculpting. It depends on drawing lines, with the use of a special paint, that imitate eyebrows. Once the paint dries out, it looks almost identical as natural eyebrows do. This method is recommended for women who have considerable gaps in the eyebrow arches. Both techniques lasts up to four weeks.
Secondly – Eyebrow Tattoo
Equally popular method of filling the gaps in eyebrows is Microblading. It depends on inserting a pigment into the epidermis using a small blade. The outcomes are durable since their lifespan reaches even two years. For that reason, it's crucial to choose the appropriate cosmetic parlour and the shade of the pigment that is going to be introduced under the skin. It goes without saying that the colour of the tint should be identical with the eyebrow's. How does the treatment look like? Firstly, a special aesthetic ointment is applied to the eyebrows. Then a beautician applies a template of new eyebrows and fills it with the pigment. The final effect is visible after a week since the treatment performance.
Thirdly – Eyebrow Make-Up
Here goes the third solution for women who aren't the supporters of invasive treatments. It's Eyebrow Make-Up. All you have to do is choose the cosmetic of good quality, match the shades with your eyebrows and the iris, and then draw a new eyebrow arch. Indeed, once you enter a drug store, you can choose among various eyebrow pencils, shadows, gels and many other accessories which are designed to facilitate applying eyebrow make-up. Also, you can find special templates to make the drawing of your new eyebrow lines even easier. Thanks to such an item, your looks will be just perfect.