Make-up. No woman can image leaving the home without wearing one. Unfortunately, not all of them can properly use and apply colour cosmetics in the right order. Thanks to this article, you can finally avoid all make-up bloomers. Find out what should be applied first, a concealer or maybe a foundation?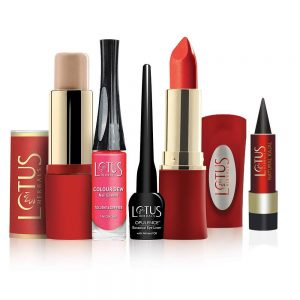 STUPID WITH SLEEP MORNINGS
Before you apply make-up, wash the face and tone it. Use an under eye cream and when it becomes absorbed completely, proceed with the remaining cosmetics. Very important is using a product that will supply face skin with water and protect it against solar radiation. Cosmetic market offers care products that combine these two features. Therefore, if you manage to find a make-up base that combines UV filter and moisturising action then don't hesitate, just buy the cosmetic! This product will replace a moisturising cream, a SPF filter and a regular base.
WE'RE MAKING THE FACE BEAUTIFUL
When all the creams are finally absorbed by your face skin, apply a foundation or BB cream. The best if the shade of such a cosmetics is a tone lighter than your complexion's. Then, you can follow with putting on a concealer that will camouflage all the skin imperfections. Fix the cosmetics with a transparent powder. If you use a bronzer, a blusher and a cream luminizer, then you should apply them before the powder.
EYE AND LIP MAKE-UP
Remember that applying eyeshadows, a lipstick and an eyebrow pencil should be preceded with putting on a primer. Thanks to this magic item, all make-up products will stay on your face longer. Start from eye make-up. Bring out the shape of the arch bone either with an eyebrow pencil or a special eyebrow powder and set the very hair using an eyebrow gel. In order to make your eyes bigger, outline the perfectly-shaped eyebrows with a fair-shaded concealer. Use eyeshadows and apply an eyeliner along your eyelash root lines. When you curl your eyelashes with an eyelash curler, you can coat them with a mascara. The last step – lips. Use a lipliner and a lipstick of similar shades. Again, use a concealer to outline the lips and fix them with a transparent powder.