In the beauty routine, plant oils rule supreme. One of their biggest pluses is the use, which seems to be almost limitlessness. For example, you can use plant oils to make your hair look better, to nourish the skin and remove makeup. No matter which application method is your favorite, argan oil is the king among all cosmetic oils – it will give you the most. Have you ever wondered why it's worth enriching your beauty routine with argan oil? If so, do you know how to choose argan oil to get the best effects? We've got the answers!
When selected well, a plant oil guarantees you the best results in almost all hair and skin treatments. The product you choose determines the way your hair looks, whether you manage to take a few years off your skin, or whether your nails are strong and damage-resistant. The quality of plant oil is super important, especially when it comes to argan oil products which sadly aren't always pure – it's easy to come across fake argan oil products.
Argan Oil: Moroccan Gold
Why does argan oil originating from Morocco happen to be called liquid gold? There are a few reasons for that, and the most important one is the price. Original oil extracted from argan kernels is currently one of the costliest plant oils. It's due to the fact that a few dozen pounds of kernels are needed to extract just 35 ounces of the oil. The argan tree itself is the species native to Morocco only, meaning that it doesn't grow anywhere else, and doesn't bear fruit until it grows for at least 50 years.
Additionally, pure argan oil has a golden color, hence the clear associations with gold. Its cost is also comparable with this precious metal because of its numerous properties. What may be surprising, pure argan oil contains over 100 various nutrients. Is there anything richer and more valuable for the skin, hair and nails than that? Among all plant oils, only argan oil is able to offer you as much.
Applications and benefits of pure argan oil for skin and hair
BENEFITS OF ARGAN OIL FOR HAIR
The most common use of argan oil includes implementing it into daily hair care where it works either as a single-ingredient cosmetic or as an extra booster that amps up the effects of regular hair products, e.g. shampoos. Although it's perfect for all hair types, pure argan oil gives the best results on weak, unruly and shine-deprived hair. Not only does it nourish and strengthen the strands during hair oil treatment, but also it also proves itself useful as the heat protection. When applied to the hair ends, it prevents splitting and reduces frizz. When applied to the scalp, it promotes hair growth, deals with thinning and restores balance.
BENEFITS OF ARGAN OIL FOR SKIN
The skin benefits of argan oil are equally impressive. Firstly, you can use it to satisfy the needs of your face and body – it leaves skin soft and glowy mostly by locking moisture inside. Furthermore, argan oil deals with dryness and irritation by relieving many skin concerns such as acne. Secondly, pure argan oil makes a good alternative to regular makeup removers because it's able to free your skin even from waterproof color cosmetics. Thirdly, pure and top-quality argan oil appears to be an effective replacement for creams, balms and even massage oils. Finally, if you're wondering which oil you should use for the base ingredient of your homemade body scrubs, go for argan oil. You can combine it with ground coffee to create a powerful anti-cellulite tool.
Best Argan Oil: How to Find It?
As it's now clear to see, introducing pure argan oil into your daily beauty routine will bring you nothing but a host of benefits. Naturally, you have to make sure that you have a top-quality argan oil. Reaching for any argan oil may not turn out to be the best idea. To steer clear of fake products, it's suggested looking for the highest quality argan oil. Otherwise, it would be hard for you to achieve the desired effects. That being said, next time you shop for an argan oil product, make sure that it:
is cold-pressed, unrefined and organic.
is free from colorants, flavorants and other fillers.
originates from certified sources.
If you don't have the time to verify all plant oils extracted from argan kernels, you can choose a tried-and-tested cosmetic – here is the list of top-ranked and best-selling argan oil products. Take a look.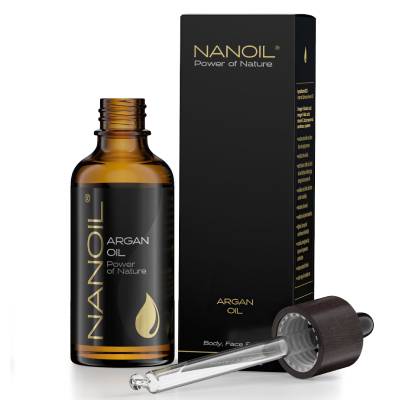 Argan oil NANOIL (1.69 oz)
The best cosmetic argan oil. The power of nature that improves the appearance of hair and skin is now closed in an elegant, dark-glass bottle that hides cold-pressed, unrefined and 100% organic argan oil. Nanoil Argan Oil is vegan-friendly and made of an Ecocert-certified raw material. It's worth implementing it into your daily beauty routine, especially when you're looking for a natural cosmetic for special tasks. Argan oil by Nanoil is lightweight and fast-absorbing, meaning that it can be applied directly to hair, body and face without worrying about the oily feel that majority products of this kind tend to create. It nourishes, repairs, moisturizes and protects against external aggressors such as free radicals, UV rays and high temperatures. More information on the effects, properties and price can be found on nanoil.us, where you can also order Nanoil Argan Oil with home delivery option.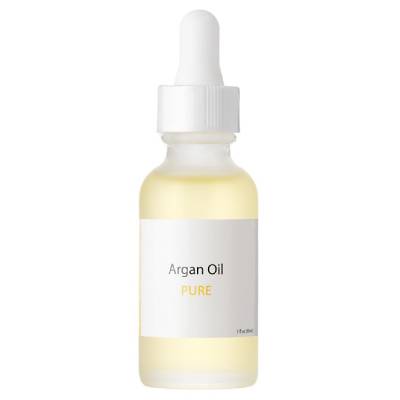 Argan oil TIMELESS SKIN CARE (1 oz)
The simple argan oil product from Timeless Skin Care appears to be another interesting offering for those who are looking for a high quality plant oil. The adjective "simple" applies here to both the design and the composition. This product is 100% natural and organic argan oil that is recommended to treat mainly dry and mature skin. When it comes to hair care, this oil takes care of the strands that need the kind of help that only plant oils are able to offer. Best effects are created when Timeless Skin Care' argan oil is used on a day-to-day basis. Its properties remain unchanged for 24 months from the moment you open the bottle for the first time. During this time, argan oil nourishes, moisturizes, repairs, provides protection and combats premature signs of ageing – unless you run out of it too quickly.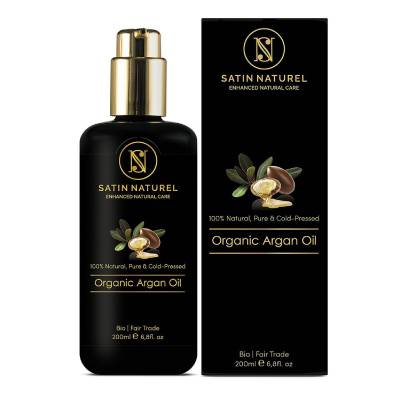 Argan oil SATIN NATUREL (3.38 oz)
Bio argan oil that delivers stunning effects is also offered by Satin Naturel brand. Its big size and elegant black-and-gold packaging are two things that make the purchase tempting. Still, the most important is what's inside – pure, organic, cold-pressed, Moroccan argan oil that is marketed for treating dry skin, even though many users claim that it serves other skin types equally well. Non-comedogenic texture is a huge advantage of this product, which means that it can be safely used as a natural anti-ageing agent. When it comes to the drawbacks, Satin Naturel argan oil is rather expensive.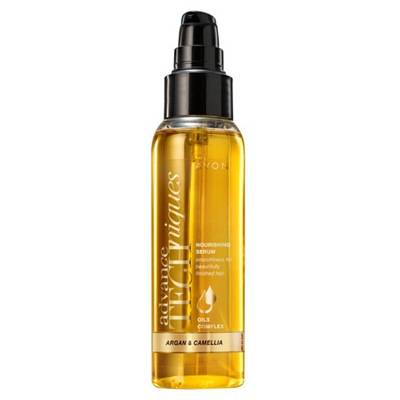 Argan oil JOSIE MARAN (1.69 oz)
Now something for the fans of luxurious beauty products. Argan oil from Josie Maran is organic, natural and shows moisturizing action. This is a multi-tasker that can be reached for even by those whose skin is sensitive and demanding. The producer claims that Josie Marian's argan oil is able to reduce wrinkles in 4 weeks. It's better to stick to the facts though: this product offers you a natural way for moisturizing, nourishing and providing skin with protection, and this helps delay premature ageing. Apart from skin care, this oil can be used for various hair treatments. Its composition is pure which allows fast penetration through the skin to improve your looks from within.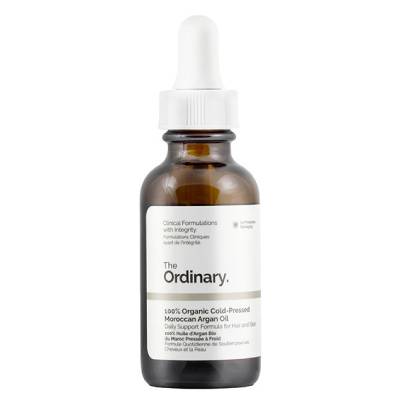 Argan oil THE ORDINARY (1 oz)
If a lover of The Ordinary was asked to choose an argan oil product, they would probably go for this brand's offering. And this wouldn't be anything surprising because this oil is cold-pressed, organic, pure, comes from Morocco and can be used for daily skin and hair treatments. It's worth realizing though that the producer advertises this oil as a product destined for dry, hyper-reactive, mature and couperose skin. Anyway, this 100% pure argan oil is proven to nourish, moisturize and repair skin, maintaining at the same time oily glands. Note: You wouldn't be able to achieve these stunning effects unless you use The Ordinary's argan oil regularly.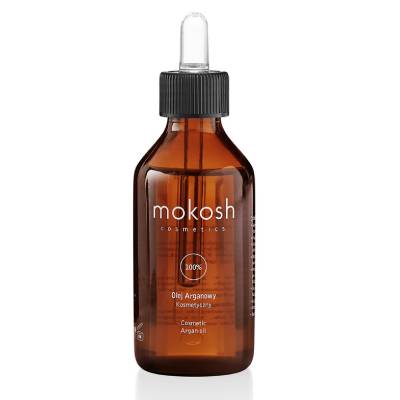 Argan oil MOKOSH (3.38 oz)
Finally, an argan oil product launched by a not-so-well-known brand, which in fact is worth some recognition because of reference to Mother Nature. Mokosh Cosmetics offers a minimalist cosmetic argan oil – cold-pressed, unrefined and free from harmful chemicals. It can be applied to the hair, body and face. It's proved to be effective as a bath oil, massage oil, and a part of any typical beauty treatments. When used regularly, argan oil from Mokosh is perfectly able to replace not one, but many common beauty products offered in drugstores. You can take it for granted that Mokosh argan oil will help you retain moisture, nourish and aid in repairing your skin and hair.