Do you think that reversing damage in hair is a tough task? Over half of women happen to have the same opinion about this issue. Regrettably, most of them resign right at the beginning of any hair treatment and take a shortcut, which is a dramatically short haircut. This doesn't have to be your story! If your hair is damaged, try to repair it with a hair mask – best if enriched with keratin.
It can't be denied, caring for hair – especially when damaged – may be pretty troublesome. Luckily, this task is far less challenging if you go for the right hair products and develop good hair care habits.
One of the very first tips on improving the appearance of damaged hair is to reach for a restorative hair mask. It works far better than a regular hair conditioner because such product penetrates hair deeper to repair it from the inside – but obviously a lot depends on the constituents. Take keratin for example, which is this amazing ingredient having an ability to reverse damage. It shouldn't be surprising that keratin, the key building block of the human hair, incorporated into a hair mask makes the best and easiest solution for repairing weak strands.
Damaged hair requires keratin. Here are the best hair masks with this protein!
Aren't you sure which hair mask you should pick? No worries, we've got you covered! Reach only for the tried-and-tested products that are unbeatable in taking care of and repairing damaged hair. The suggestions below present you only the best masks for damaged hair, all of them offering huge portions of keratin. In a moment you will see the top-rated keratin hair masks.
HAIR MASK NANOIL WITH KERATIN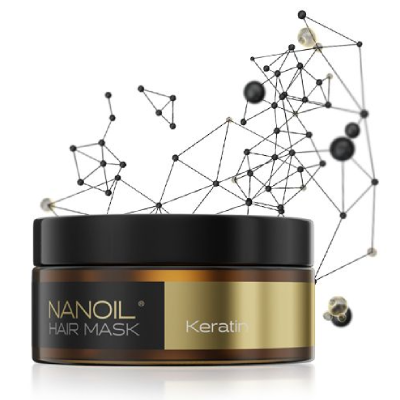 Irreplaceable in repairing damaged hair. The best because it is super rich in keratin. Nanoil hair mask is a real beauty HIT widely used both at home and professional hair salons. It contains hydrolyzed keratin and pro vitamin B5, which make it a perfect tool to repair, strengthen and revive damaged hair. Thanks to the light and water-soluble silicones, after just one use this keratin hair mask makes brushing significantly more pleasant, leaving the hair shaft smoother and lustrous. This product is super easy to use: put it on washed hair, let it do its thing for more or less 15 minutes and later rinse thoroughly. Last but not least, Nanoil Keratin Hair Mask is vegan (contains synthetic keratin). The best thing about this hair mask is that it's super gentle to sensitive hair and at the same time it's proven to deliver the maximum effect.
For more information visit – www.nanoil.us
HAIR MASK WELLA SP LUXEOIL KERATIN RESTORE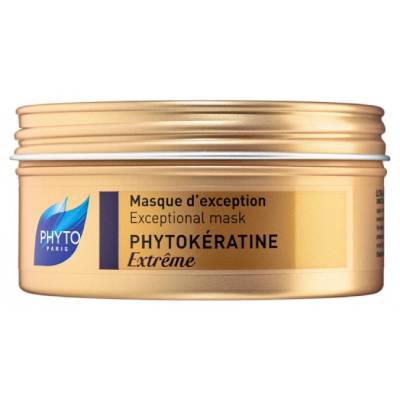 Another product designed for damaged hair – Wella SP Luxe Oil keratin hair mask. Apart from keratin, this cosmetic also contains almond oil, jojoba oil and polymers that are responsible for reinforcing hair shafts from within. Its main tasks include nourishing and making strands softer and pleasant to the touch. When it comes to the effects, the pace at which they become noticeable depends on the condition of the hair at the beginning of the treatment. Using keratin hair mask from Wella SP Luxe Oil you will be able to bring shine, beauty and health back to the strands. Luckily, you can enjoy the effects at home, without arranging a visit at a hairdresser's. There is just one downside, this isn't the cheapest keratin hair mask out there.
HAIR MASK KEUNE CARE KERATIN SMOOTH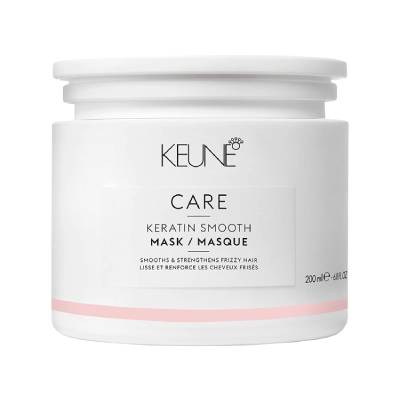 The list of keratin hair masks that are worth using on damaged hair also includes a Keune Care product. This formula is enriched not only with keratin but also with pro vitamins and shea butter that together reinforce hair and provide external protection. The producer describes this product as an intensively moisturizing hair mask for frizzy hair, but it should work fine also when used for reinforcement. It's recommended for brittle hair with a tendency to split ends, as well as for unmanageable strands. Additionally, Keune keratin hair mask is supposed to help control frizz and static. It has to be applied to washed and towel dry hair, left for a minute or two and then rinsed out.
HAIR MASK SYOSS CERAMIDE COMPLEX
A professional brand that has enriched many women's hair routine – Syoss – included in its offer a hair mask designed for weak hair. Its product is an intensively strengthening hair mask with keratin, which actually is ceramid-and-keratin complex. What are the remaining ingredients? A little bit of silicones and substances that may weigh hair down, sadly. However, if you use the right amount of Syoss Ceramide Complex hair mask then you can be sure that it will repair the hair making it stronger, hence resistant to damage. Just a really small portion evenly spread along washed hair and left for 5 minutes should give you the very results. After rinsing out, the product reveals sleek hair.
HAIR MASK PHYTO PHYTOKERATINE EXTREME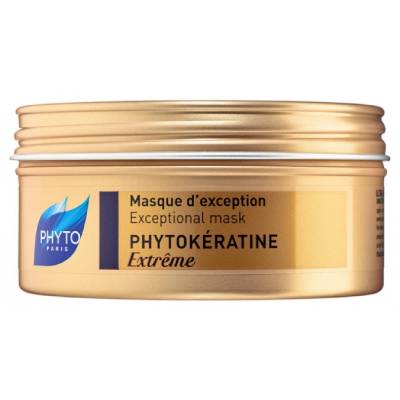 One of the costliest keratin hair masks is Phyto Phytokeratine Extreme, which is a restorative, strengthening and nourishing product. It's designed for fine, dull, dry and damaged strands. With every use, this mask restores the protective hydro-lipid coating and repairs strands from within so they gradually become softer and smoother. Sadly, not everyone will see this effect after just one use. A huge plus for being lightweight, but the minus for coming in a small size that seems to be unjustified when you see the price.
HAIR MASK BLONDME KERATIN RESTORE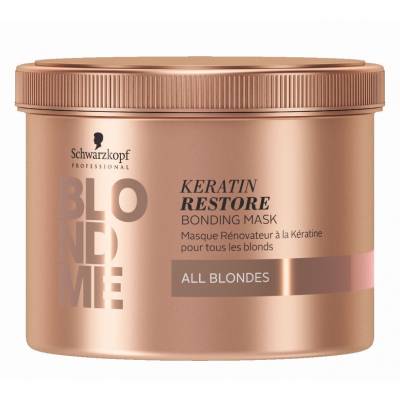 While describing the best keratin hair masks, we couldn't miss out Schwarzkopf Professional and their restorative hair mask. This is a lightweight formula responsible for protecting the hair, making it stronger, moisturized and shinier. Unfortunately, this product is mainly destined for taking care of fair, color-treated and bleached hair which excludes BlondMe Keratin Restore from the universal hair masks. Applied after every hair washing, the cosmetic prevents dullness and increases the longevity of hair color by stopping the pigment from being washed out. It has to be removed from hair after 5-10 minutes.
HAIR MASK GOLDWELL KERASILK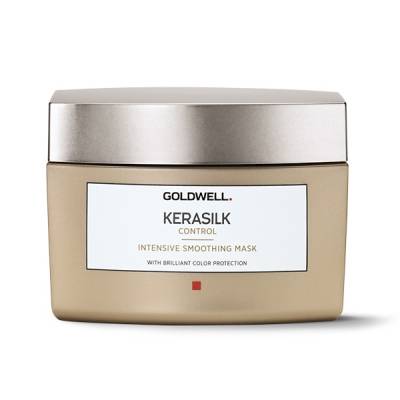 A combination of keratin and silk is a potent duo common for products destined for damaged hair. The very combo can be also found in Goldwell Kerasilk product. What are its main tasks? The duo is supposed to strengthen, smooth out the cuticles and protect the hair. Although being marketed for improving the manageability of unruly and frizzy hair, the product can be also used on other hair types, which is especially recommended in the case of the hair that requires reinforcement. It becomes a little bit problematic in the case of oily hair because this product may contribute to weighing it down. Luckily, if you keep using Goldwell Kerasilk correctly, you should be fine.