Among the eyelash serums that deserve to be called "the best", there is a product like Lashcode. This is a serum created by a brand that became famous after launching a proprietary lash conditioning mascara - today its serum is an offering for those who always expect more. It won the women's recognition in no time and is currently one of top cosmetic picks.
What makes Lashcode such a good eyelash serum?
HIGH EFFECTIVENESS
Serum by Lashcode is a selection of the finest ingredients which this product's high effectiveness is owed to. It is perfectly suitable not only to satisfy daily lash needs but also it can be used as an eyelash treatment dealing with more serious problems such as excessive lash loss. When used regularly - on a daily basis - in just 3-4 weeks Lashcode eyelash serum:
improves the moisture levels in eyelashes.
makes the lashes more resilient and smooth
adds more body to the eyelashes.
copes with the uncontrolled lash thinning, which means that we lose far less lashes than before the treatment.
eyelashes are well-prepared for makeup.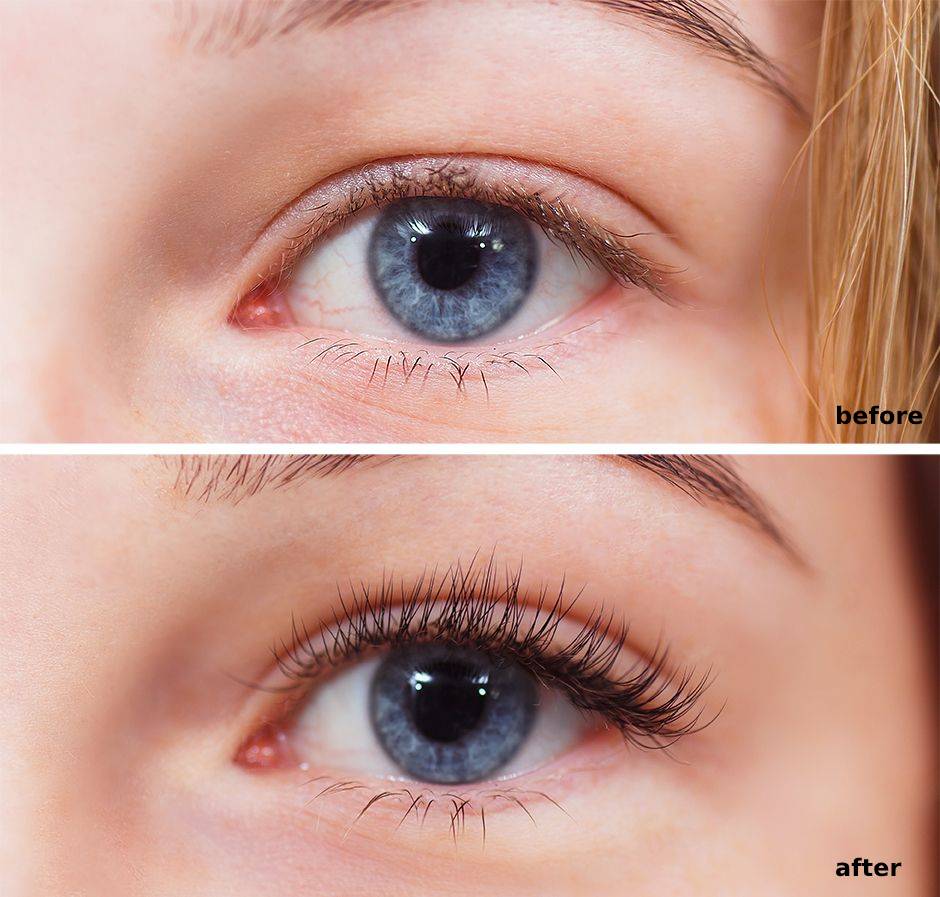 What is interesting, every other woman reports observing faster lash growth and volume boost after using Lashcode eyelash serum. 100% users confirm that they noticed the condition of lashes has become improving from the very first couple of uses.
COMPOSITION AND INGREDIENTS
The effects created by Lashcode are owed to the ingredients that the serum is formulated with. This is a nature-inspired composition, very lightweight, well-absorbing and able to improve the lashes from within. The appearance of eyelashes is boosted thanks to the constituents such as: arginine, peptides, soy and wheat extract, Baikal skullcap extract that is rich in vitamins and minerals essential for proper lash growth. And the best thing is that the list of ingredients is not long. It is not enriched with redundant additives either.
EASY USE
Lashcode comes with a standard applicator that resembles the regular eyeliner brushes. Application of this product should not pose any problems even for those who are not well-acquainted with doing makeup. The consistency is lightweight and easy to spread over the roots of upper and lower eyelashes - just one brush stroke suffices to deliver one portion of the serum. What is important, Lashcode eyelash serum has to be put on every day, and it is advised to do this after careful makeup removal to prevent any impurities and dust from blocking the nourishing substances from reaching the follicles. One tube of Lashcode grants even a few couple of weeks of regular use. Since a really small portion is needed per application, this serum will last you.
AN EXCELLENT CHOICE
It is worth realizing that Lashcode is a well-developed eyelash serum - not only because of the ingredients used but also because of the design. The packaging is durable and the serum itself delivers quick results and is efficacious. This will be the best choice for the majority of women, especially after taking into account the price of Lashcode eyelash serum. This is not a costly serum, and for its price you get a convenient lash enhancer, which is considered as one of the best that are currently available on the market.
WEBSITE
The producer provides affordable shipping & freight services to worldwide destinations:
USA: www.lashcode.us
Canada: www.lashcode.ca
United Kingdom: www.lashcode.co.uk
Ireland: www.lashcode.ie
Australia: www.lashcode.com.au