What Made Women Around The World Fall In Love With GHASEL Face Moisturiser?

A good face moisturizer?
Which face cream do you recommend?
How to choose a good face cream?

If you've ever asked yourself these questions and looking for a good product for daily skin care, this article is for you. We'll answer all the questions bothering you. Find out what face cream you should choose and what made GHASEL Honey Face Moisturiser so popular.

How to choose a good face cream?
A good face cream works comprehensively on your skin, plus it has a good formula free of controversial ingredients, potentially harmful to your complexion. When choosing face moisturiser, keep in mind that:

1. It should be tailored to your skin needs.
Its formula should match your needs, so don't trust TV ads or commercial slogans. Also, make sure it matches your skin type.

2. It should moisturize well.
Moisturizing is the most important part of your skin care routine, regardless of skin type and age! Every face cream should contain moisturizing ingredients – this is a must!

3 Check the ingredients.
What else besides moisturizing should your face cream do? It should contain other skin-beneficial ingredients and it's best if they are of natural origin.

4. Make sure it's free of preservatives, parabens, GMOs and silicones.
The fewer harmful chemicals, the better your skin!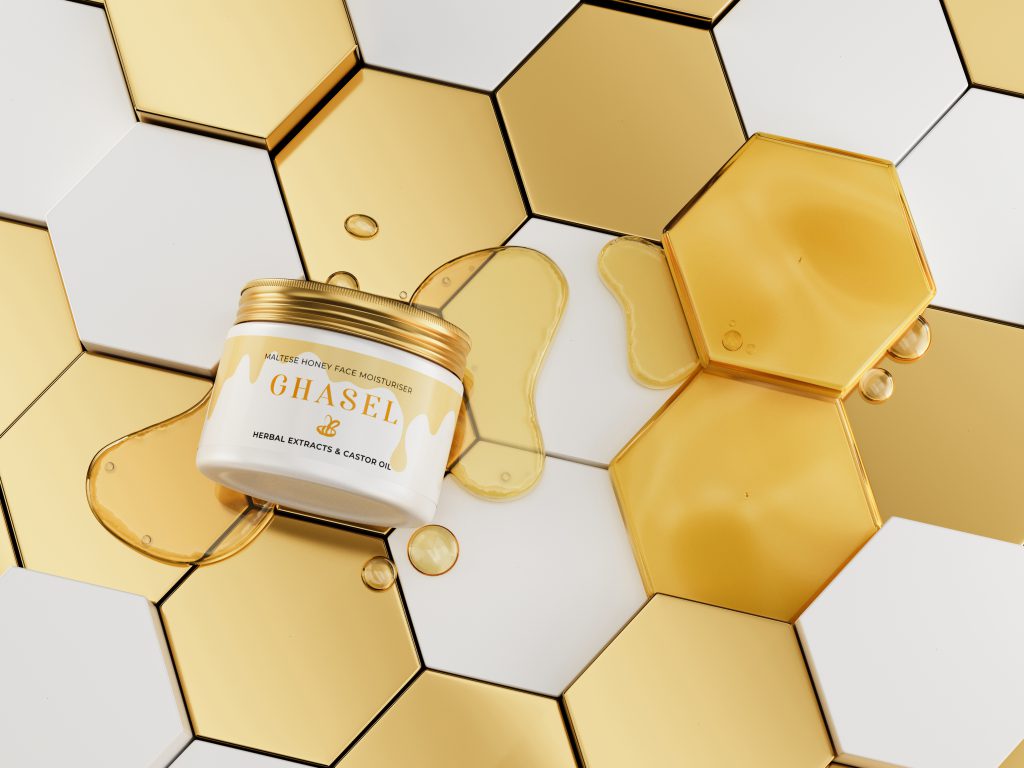 Ghasel – face moisturiser with Maltese honey
Looking for a good face cream? You've just found it! Discover GHASEL – a moisturizing face cream full of plant-based and highly nourishing ingredients. It's packed with powerful antioxidants, and above all – the unique and precious Maltese honey. Its formula containing bio-elements and vitamins makes it really special. Maltese honey is one of the purest and most valuable kinds of honey in the world! You should introduce it into your skin care routine to fully experience its benefits. GHASEL face moisturiser is designed to meet the needs of your skin. Its formula is free of harmful preservatives, parabens, GMOs and silicones. It is a master of daily skin care and is perfect for day and night use!
Ghasel Maltese Honey Face Moisturiser – ingredients
Its secret is its excellent formula. Ghasel face moisturiser contains exceptional skin-beneficial ingredients! Maltese honey is the most important one. Its moisturizing properties smooth and firm the skin while its antiseptic action is perfect for acne-prone skin. Precious oils (shea and castor oil) provide omega acids for your skin: good fats support the hydrolipid skin barrier and protect it from environmental factors.
Caffeine delivers a healthy skin tone and seals the blood vessels, while vitamin B6 provides anti-aging antioxidants, smoothing the skin. It's not the end of the valuable ingredients of this unique face cream. GHASEL Moisturiser also contains green tea and sage extracts, which ensure the proper condition of the skin, neutralise free radicals and minimise pores, cleansing and protecting the skin from blackheads.
Ghasel face moisturiser cream – benefits
Ghasel face moisturiser has been deemed perfect by women around the world. It quickly gained popularity as it focuses on 5 important aspects of skin care. It:
MOISTURIZES
PREVENTS TEWL (water loss)
PROTECTS THE SKIN
NOURISHES THE SKIN
STRENGTHENS SKIN DEFENSE
This ensures a fully comprehensive skin care full of the power of natural ingredients!
Ghasel face moisturiser – results
With regular use, your skin becomes supple, smooth and pleasant to the touch. Ghasel face moisturiser leaves it properly moisturized and radiant. It's the best 24-hour skin care! Learn more about the product: www.ghasel.mt.
---