You might think that lips make-up is always the same, simple. Nevertheless, this part of the make-up can bring some new and surprising trends. The blaze of colours and various shades of available on our market lipsticks allows more creative approach to lip make-up. Couple of seasons ago we had gradient lips, not so long ago popular were monochromatic lipsticks with expressive contour, and now? We are going back to the roots, but this time gradient will gain new spunk.
Blurred lips is the trend of upcoming season. They are in a way related to the gradient lips from few seasons ago. However, this time around gradient lips are going to have only shades of pink and beige, so in a way they could fade in with skin complexion and inter-blend with it. Will blurred lips gain such popularity as expressive lip make-up of Kylie Jenner?
Just like any other make-up trend of the past few years, blurred lips dominate mostly on the Instagram and other social media. In the upcoming spring season we suppose to wave goodbye to the lip liner and welcome concealer, which will create our blurred lips. Blurred lips are a new face of gradient lips with this difference that for blurred lips we don't need two colour cosmetics, only a lipstick in subtle shade and concealer.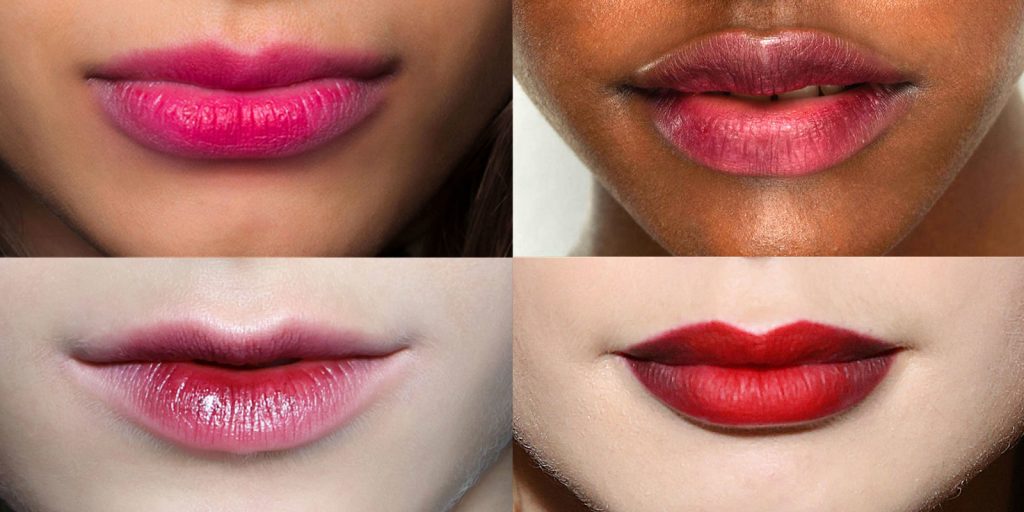 Springtime, subtle blurred lips are as easy in execution as they look. To gain this springtime trend all you need are just few steps. The effect of delicate, feminine make-up guaranteed.
Apply colourless nourishing and moisturising lip balm.
Wait for the lip balm to absorb.
Apply light concealer or matt lip base.
Administer lipstick in chosen colour on the centre of the lips (best would be shade of pink).
On the outer edges of the lips dab some BB cream or foundation.
Use your fingers or a lip brush to blend the edges between lipstick and the foundation.
For better effect apply light powder, for example mineral.
For a glow distribute some lip gloss.
In this simple way you'll gain blurred lips effect, without any fancy lips cosmetics. Blurred lips in subtle shades of pink, raspberry or nude are very fresh and delicate proposition for every woman, who wants to introduce some freshness to the spring make-up.