Burning sensation, red splotches, redness, spider veins – these are typical characteristics of reactive and couperose-prone skin. If you can use these nouns to describe your complexion, it's high time for you to introduce an advanced cosmetic to your skincare routine. An advanced cosmetic like a face serum, obviously.
Check out our ranking and see the best serums to fight redness and broken capillaries. We have collected the finest and best-selling skincare products for you.
Couperose-prone skin – what's that?
Whether skin is prone to redness and spider veins is mostly genetics. Naturally, there are also some periods in life when the hormones get out of balance, which leads to facial redness. This applies to menopause, for example. It doesn't mean though that spider veins and redness won't affect the skin of people in their 20's or 30's. Common and minor problems of couperose skin may get more serious during pregnancy or as a consequence of prolonged and chronic stress.
Okay, but how do you know that your skin is couperose-prone? Its characteristic features include redness, rosacea and broken capillaries. It's also common for this skin type to develop a reaction when you put it in direct contact with most skincare products, after consuming some spicy food or exposing it to dry air or icy weather. Even air conditioning has an adverse effect on couperose skin.
NOTE!
Using the wrong skincare turns temporary facial redness to persistent skin concern, and this leads to dilated blood vessels that break (telangiectasia) and cause spider veins. To prevent this, reach for advanced face serum designed for couperose skin.
Tried-and-True Face Serums to Fight Blotchy Skin & Spider Veins – ranking
Nanoil Anti-Redness Face Serum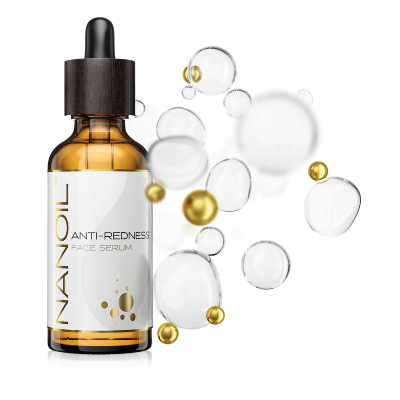 Is your skin couperose-prone? Try the power of four plant extracts closed in the Nanoil Anti-Redness formula. You won't believe how good the serum is at improving the appearance of skin. Don't wait any longer – target redness, reduce red splotches and deal with spider veins. Nanoil Anti-Redness Face Serum is able to soothe hyper-reactivity and alleviate all known concerns of couperose skin, delivering at the same time a rejuvenating effect on the skin. The just-mentioned plant extracts were carefully selected to provide best care for sensitive skin, leaving it even-toned and relaxed. What exactly are the extracts? Linden tree extract, chestnut bark extract, cypress cone extract and a potent antioxidant Boerhavia Diffusa root extract. For more information, visit www.nanoil.us
SkinCeuticals Phyto Corrective Gel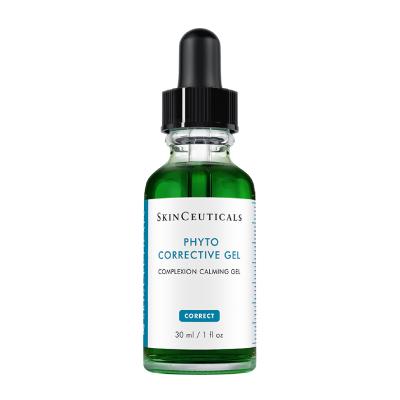 If you struggle with rosacea and sensitive skin, SkinCeuticals and its Phyto Corrective Gel should be your go-to. It's a lightweight moisturizer designed to deal with skin irritation caused by external aggressors (e.g. high or low temperatures, dry air). In addition, the serum targets rosacea and broken capillaries. It's also worth mentioning that Phyto Corrective Gal is one of the products that can be applied after surgical procedures. The formula includes plant-derived ingredients that are in charge of erasing discoloration from the face and reinforcing the skin barrier. The cosmetic is also enriched with moisturizing hyaluronic acid, brightening fruit extracts and antibacterial eucalyptus.
Murad Sensitive Skin Soothing Serum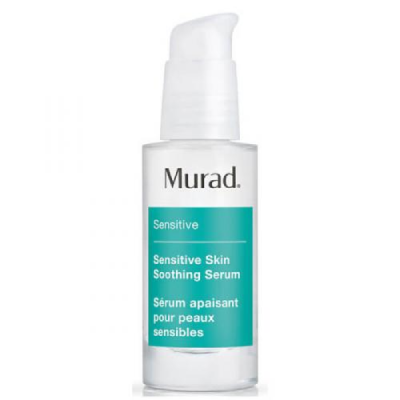 Murad face serum and its lightweight formula are designed for couperose-prone skin. It's quick-absorbing and cares for reactive and sensitive skin with broken capillaries. Glycolipids and hyaluronic acid that the serum is formulated with handle the problem of sagging. When used on a daily basis, Murad Sensitive Skin Soothing Serum makes skin calmer, deeply moisturized and less reactive. Lecithin protects skin from external aggressors, thus minimizing the risk of irritation. Arnica and chamomile extracts banish inflammation and soothe the skin, keeping it in perfect condition. Murad Sensitive Skin Soothing Serum has also peppermint and goji berry extracts that are responsible for fighting inflammation.
Dermalogica Ultra Calming Serum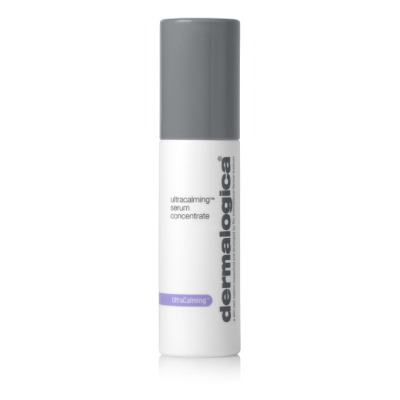 Here is another serum designed for couperose skin made from ingredients of plant origin. These substances penetrate through epidermis to work inside the tissues in order to reduce inflammation and deal with sensitive skin from within. What naturally-derived substances can you find in Dermalogica serum? It contains chamomile extract, ginger root extract and oat. It's also worth mentioning that Ultra Calming Serum isn't only a good moisturizer because it also replenishes nutrients to the skin and aids in reconstructing damaged lipid barrier, making couperose-prone skin more resistant to the adverse effects of external aggressors that cause blotches and burning sensation. When used regularly, this face serum is said to prevent chronic dryness.
SkinCeuticals Redness Neutralizer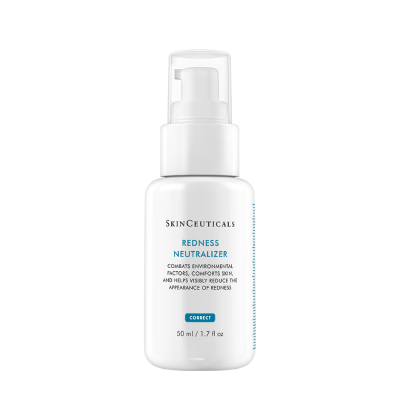 Vascular lesions appear underneath epidermis as a consequence of overexposure to unfavorable conditions. Therefore, neuropeptides and antioxidants added to SkinCeuticals Redness Neutralizer serum are supposed to reinforce the skin's barrier function. That is why, day by day, this face serum soothes the skin and improves the walls of blood vessels. This in turn promotes clear skin that is no longer affected by discomfort of burning sensation. Furthermore, SkinCeuticals Redness Neutralizer is really good at reducing facial redness and aiding in fighting off rosacea. It also brings instantaneous relief to irritated and reddened skin, blocking the inflammatory process from developing in the tissue.
PCA Skin Anti-Redness Serum Serum
Let us present to you another face serum that you may want to try to care for skin that is reactive, sensitive, prone to redness and spider veins. This cosmetic offers a soothing combination of chamomile extract mixed with red and brown algae. These naturally-derived ingredients are responsible for leaving skin healthier by helping to remove inflammation and calm the skin. PCA Skin Anti-Redness Serum is destined to remove irritation and redness from the face. Moreover, this serum for couperose skin is enriched with fairly uncommon ingredients such as capparis spinosa fruit extract, obtained from caper buds, and cooling chamomile bisabolol. These two substances banish irritation and soothe irritated and reddened skin. PCA Skin Anti-Redness Serum Serum has no harmful substances, no synthetics, no parabens and is cruelty-free.
Medik8 Calmwise Serum Anti-Redness Elixir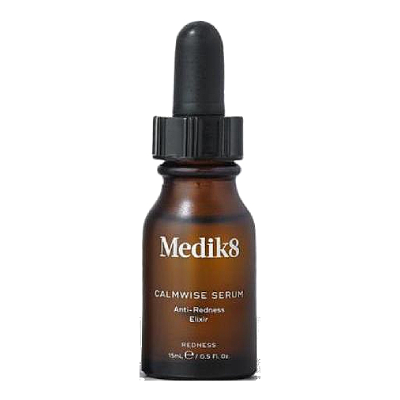 The very first thing that catches attention is the small bottle storing only 15 ml / 0.5 fl of this anti-redness face serum. Sadly, this amount seems to be barely enough because most users say that the cosmetic doesn't last even a month. However, those whose skin problems aren't very serious like Medik8 Calmwise Serum Anti-Redness Elixir and the effects it produces. It's good at erasing redness from the face and soothing irritated skin. It also deals really well with common skin concerns such as dullness and dehydration. Interestingly, Medik8 Calmwise face serum for couperose skin is also enriched with anti-aging agents and minimizes the appearance of redness caused by rosacea.